Management
Urban Rec Victoria was born as West Coast Rec under the expert tutelage of Josh Taylor who created a first class sport and social club in the Greater Victoria area where he now runs and organizes Urban Rec Victoria in conjunction with Urban Rec's Vancouver office team.
In addition to a small full time staff, Urban Rec Victoria employs between 5-10 event coordinators at various event venues to help make sure that everyone is having a great time out there.
Here is a little more about each of our full time staff.
---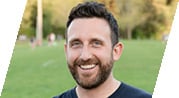 Josh Taylor
Managing Partner Urban Rec Victoria
Josh always wanted to be a professional athlete growing up and now he makes a living through sports…just not for his abilities on the court! Josh moved to Victoria from Kelowna in 1998 to attend UVic and study Recreation Management and after graduating, he loved the laid-back island life so much he decided to stick around. For the past 20 years Josh has been a part of the sport and recreation scene in Victoria and loves every minute of it. In 2007 Josh co-founded West Coast Recreation and successfully ran high quality programs for over 10 years. When the opportunity arose to partner with Chris and Steve – Urban Rec Victoria was born!
Jason Margolus
Director of operations
Jason was more than thrilled to join the Urban Rec team in August of 2013 and is just as excited to be playing a key role in supporting our partnership in Victoria. Playing sports his entire life, Jason brings with him a wealth of both competitive and recreation sporting experiences. His energy, sense of humor, and passion for sports make him the ultimate team guy.
Jason attending the University of Victoria from 2007-2012 graduating with a B.Sc in Kinesiology. He participated in a number of intramural and community sports programs during these years, and helped the U-Vic Hockey Team win the BCIHL Provincial Tournament in 2012.
Jason now enjoys a more recreational approach to his sports, and Urban Rec provided him the perfect opportunity to have fun with his friends, while staying active. You will often find him on various softball fields, golf courses, and tennis courts during the day, and supporting local clubhouses while enjoying his Canucks, Red Sox, and NFL teams at night.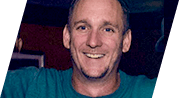 Steve Laing
Co-Founder & Managing Partner
A managing partner of Urban Rec, Steve has worked extensively at both UBC and SFU in the Recreation and Athletics departments organizing and executing special events, tournaments and sporting leagues. He has had experience with such international events as the Air Canada Championship Golf Tournament and several international collegiate sporting championships in swimming, track, and field.
After partnering with Chris McNally in 2003 the two of them took a small sports league company called Max Fun and brought it to the next level first partnering with Vancouver Sport.com and then forming what is now known today as Urban Rec. Steve is very excited to partner with Josh and bring Urban Rec to Victoria.
A lifelong sports fan and avid traveller, Steve can usually be found watching or playing sports everywhere he goes. Steve is a graduate of UBC.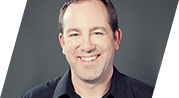 Chris McNally
Co-Founder & Managing Partner
Chris founded Max Fun Sports & Entertainment in 2001 and quickly established it as a top notch sports and social club with a creative flair for new events and a participant focus.
In 2003 Chris partnered with Steve Laing to bring Max Fun to the next level, which they did when in 2004 Max Fun Merged with Vancouver Sport.com to form what is today known as Urban Rec. In 2020, Urban Rec Partnered with the West Coast Rec, and along with Josh's passion and dedication, brought Urban Rec to greater Victoria.
After he graduating from UBC with a B.A.Sc and an MBA from UBC, Chris spent two years working on Vancouer Island where he fell in love with area (and surfing). Chris makes a ponit to travel to Vancouver Island a number of times a year to enjoy the area, and is eager to help grow Urban Rec in Victoria.
Chris is a lifelong sports fan and very active in a variety of sports. Chris is married to his wife Amanda and has two children Jacob and Penelope.
​
​