Urban Rec tournaments are all about being active, being social and having fun. Most of our tournaments are open to all skill levels from the beginner to the more competitive advanced participant and all are coed only.
At Urban Rec we stress the FUN and social aspect of playing sports with your friends. It really is all about getting out and being active, meeting some people and generally having a good time. For more information on all the tournaments that we offer, please click on the links below.
2023 Turf Burn – July 21st-23rd – Victoria BC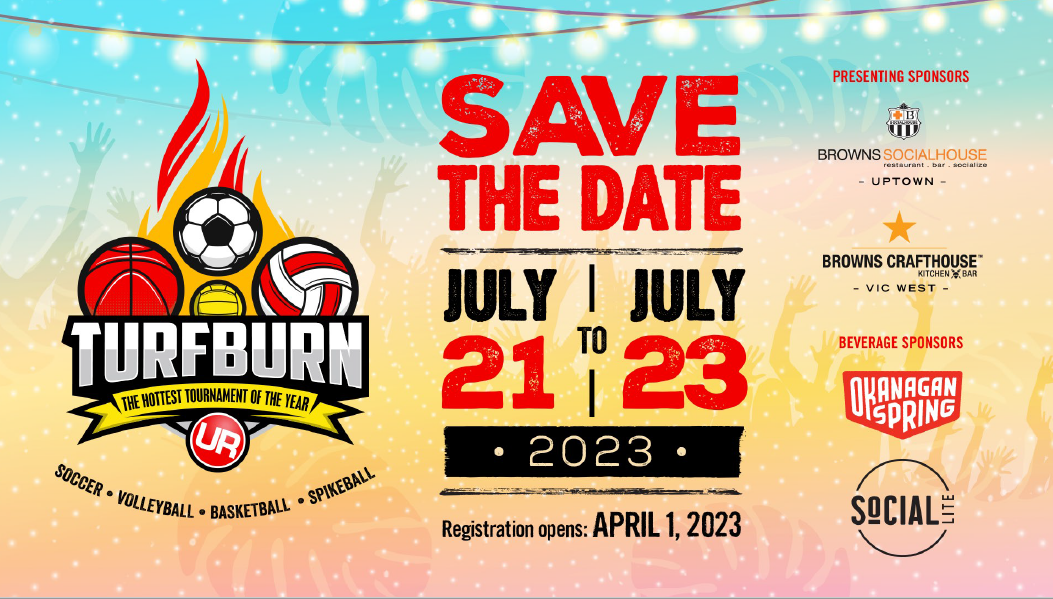 Join us in Victoria July 21st-23rd for a 3 day Soccer or Basketball Tournaments or single day Grass Volleyball or Spikeball Tournaments on July 22nd & 23rd!
Registration opens April 1st at 9am